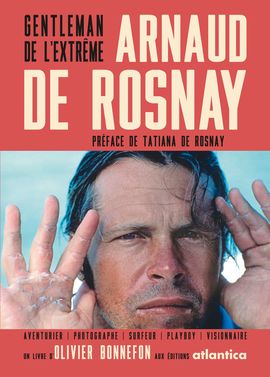 Price : 22.00 €
Size :
15x21 cm - 456 pages - Très nombreuses photo couleurs
Publication date : 2014/10/30
ISBN:
9782758804918
Arnaud de Rosnay

Gentleman de l'extrême
Description
38-year-old Arnaud de Rosnay disappeared on his windsurf in the depths of the Sea of China. The man was multi faced: a photographer, a pioneer in sliding, an adventurer, a socialite and a jet setter.
His life is an actual novel, a beautiful piece of writing, a tragedy: he went in India along with the Beatles, he toured the world at the age of 19 with Marisa Berenson for Vogue, all by himself he windsurfed across straits all over the world, he launched kite surfing.
He embodies the carefree creative spirit of the 60s, the anarchist buoyancy of the 70s and the fever of the 80s.
Including an exceptional iconography, this book is a tribute to a deeply moving hero, the ultimate gentleman.

Foreword by Tatiana de Rosnay.
Afterword by Joël de Rosnay.
Olivier Bonnefon présente son ouvrage à FR3
par EditionsAtlantica
L'ouvrage présenté sur Canal+
par EditionsAtlantica
Revue de Presse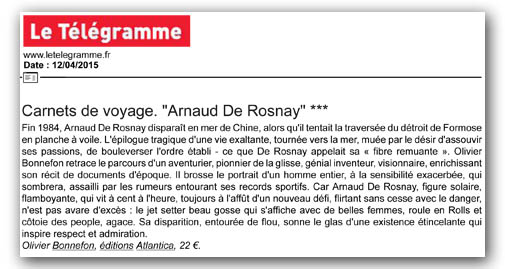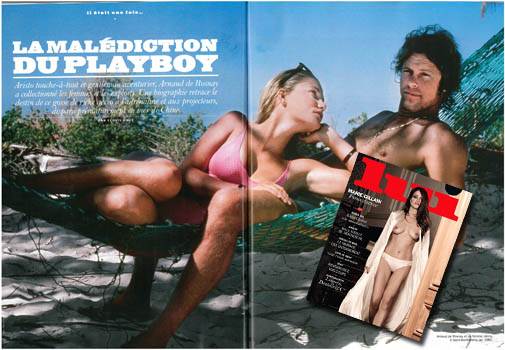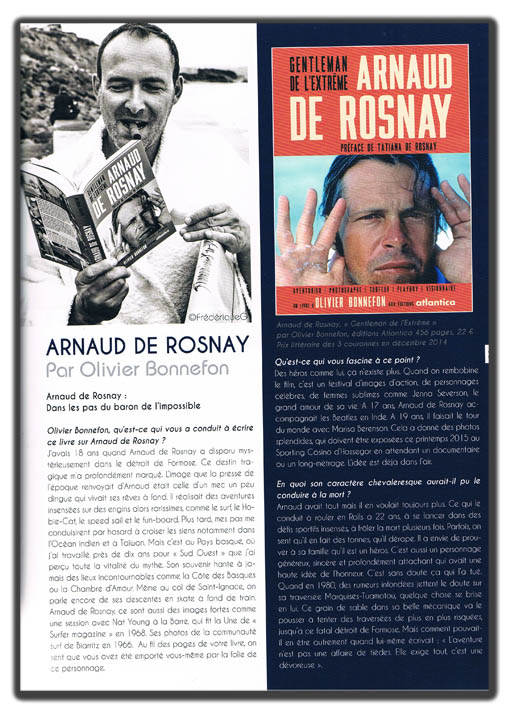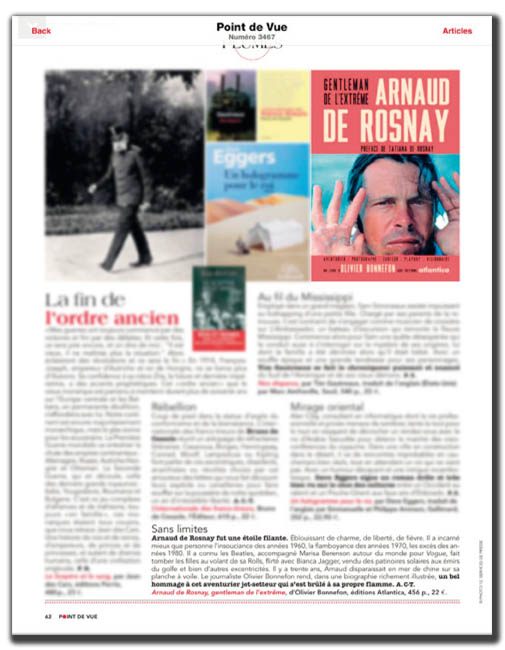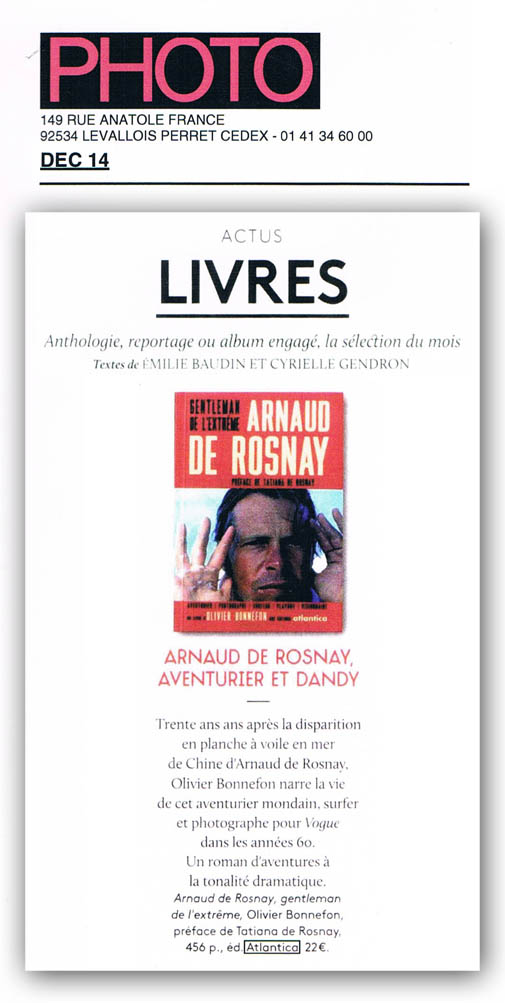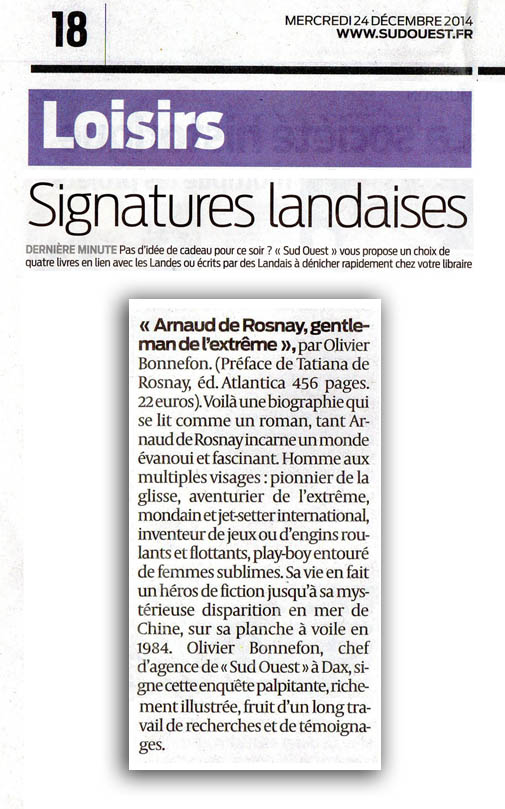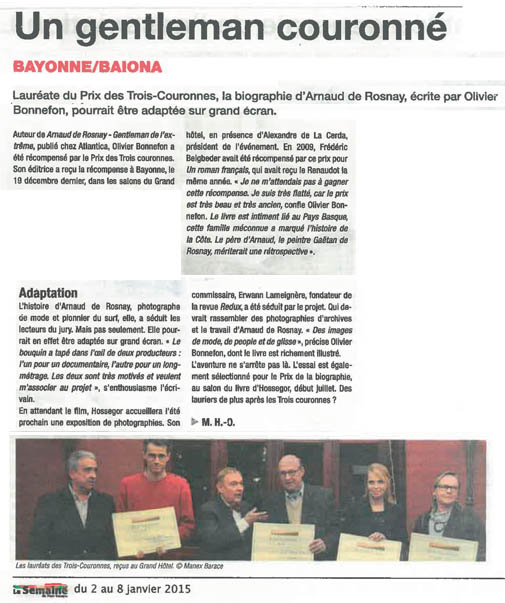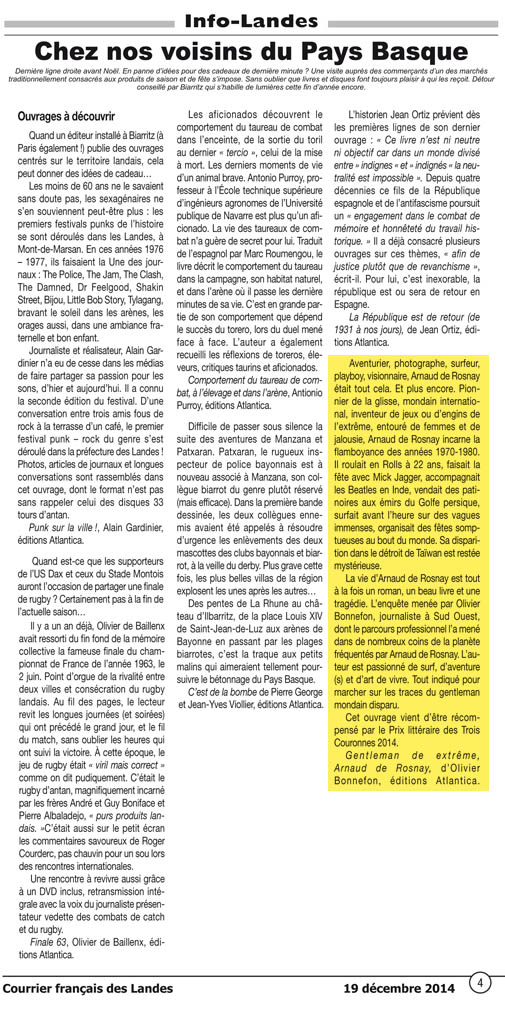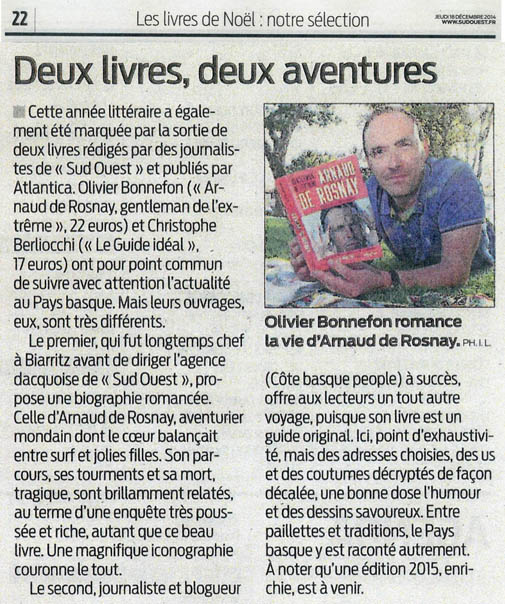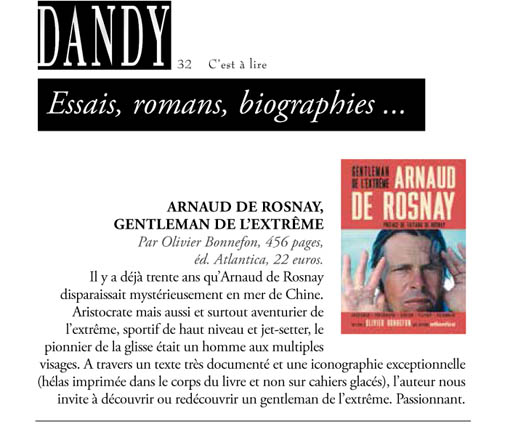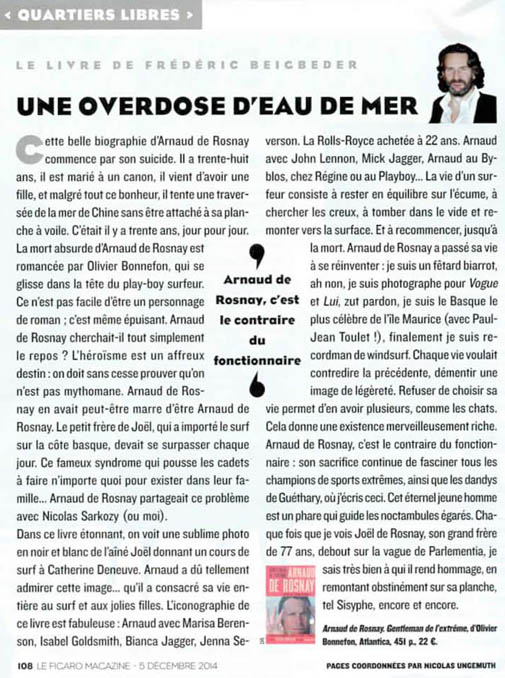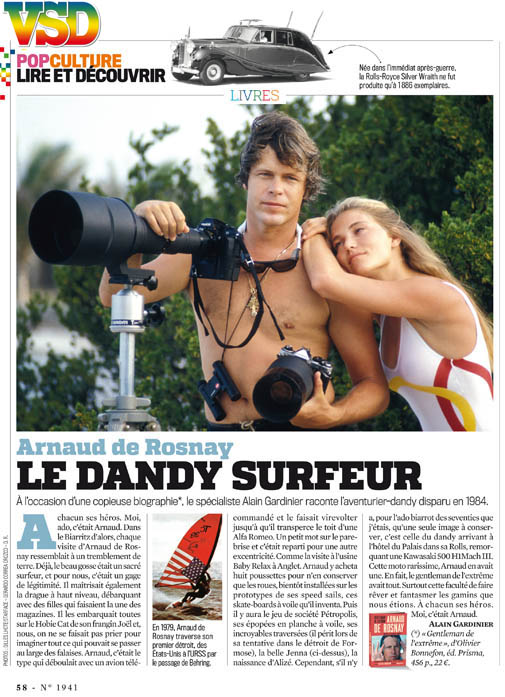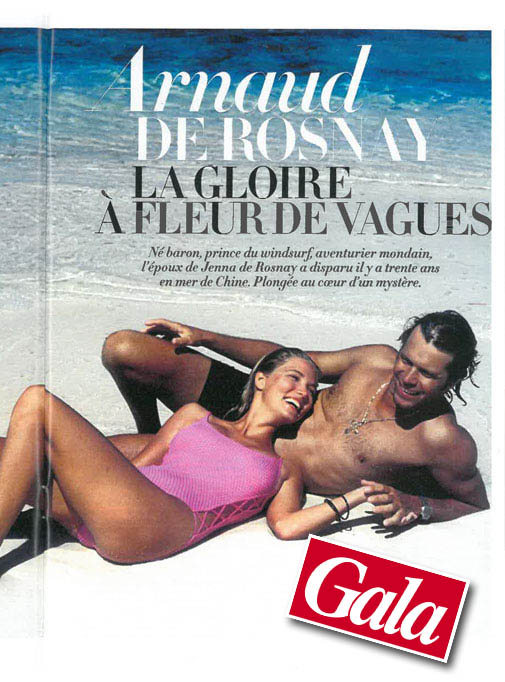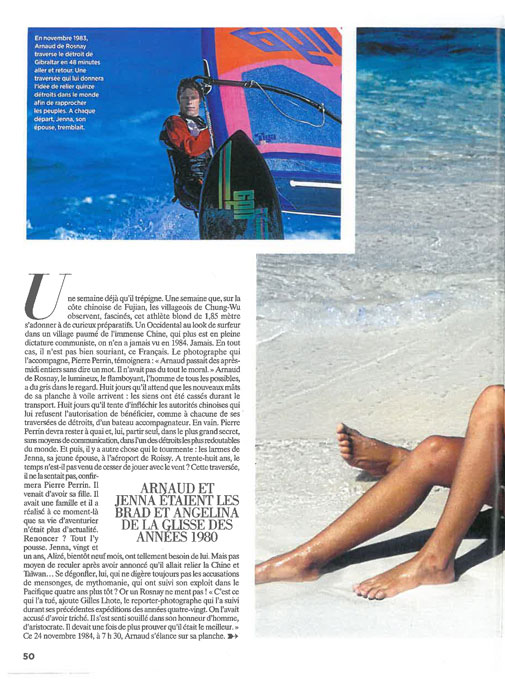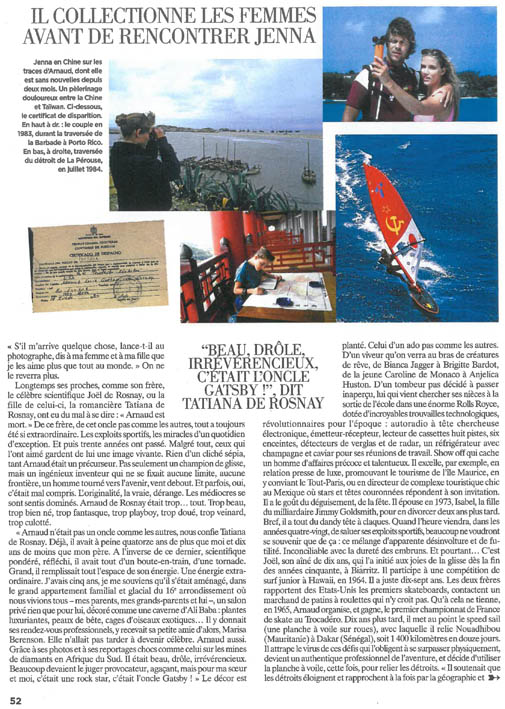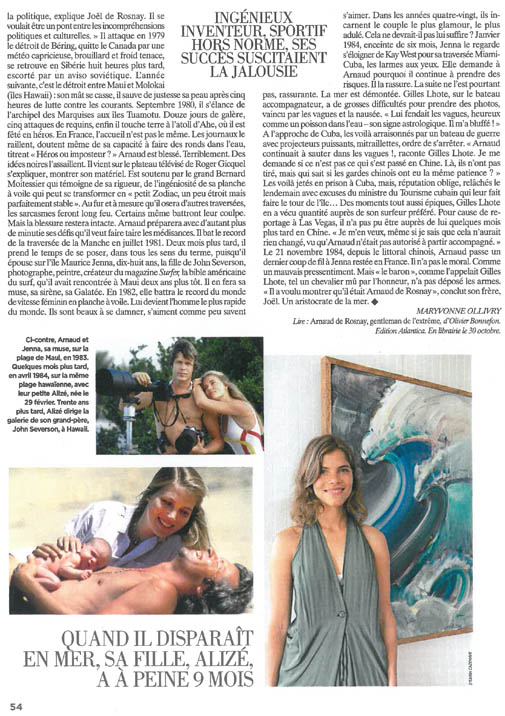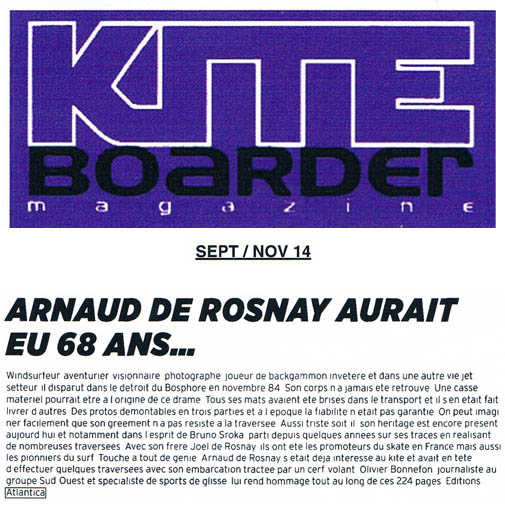 Article sur bateauxonline.fr
Send an information about this book to a friend :
×